Ventilation System
High Quality Ventilation Systems and Equipment
Product Features
---
We provide & support you a better quality ventilation systems and equipment. Astino Agro Equipment Sdn Bhd founded a series of ventilation systems from high quality performance and durable climate control in poultry houses. With these ventilation systems it's will reduce the stress inside the poultry houses caused by overhead and poor ventilated.
PE ventilation fan
High tensile box fan
Econo 6 blade fan
Durable cooling pad
Curtain machine systems
SPECIAL FEATURES:
Used of advanced CNC bending machine, CNC shearing and CNC processing punch press, high tensile galvanized steel, anti-corrosive.
With unique high-strength alloy wheels, high strength industry nylon wheels, toughness, and long lasting.
Automatic mediation belt device, no artificial operation for belt adjustment.
Distorted punching blades, with dynamically balanced and static balance test, and engineered design blade to ensure that the blade have a good air flow, great noise reduced.
High-tech stainless steel shutters, has a unique pneumatic switch structure to ensure fully automatically open and close the blinds, the shutters achieve wind, rain, dust efficiency. Rotated palm belt use support, access to farm-specific.
Easily dismounted protection netting.
With quality testing procedures: noise reduction, vibration, balancing tested, rotary concentric performance wind blader speeding, assembly efficiency measurement.
High Tensile 6 blade box fan shutter
6 Blade Box Fan with Wire Netting
Econo 6 Blade Hanging Fan with Powder Coated Netting
Econo 6 Blade Belt Drive Fan
Durable Agro Industrial Cooling Pad
---
Astino Agro Cooling pad system is finished in quality durable corrugated paper. The top cover design allows you to see the water level and easily check water pressure. It also gave you a good access to spray bar for cleaning. The Ventilation fan and cooling pad provide you a efficient and economic temperature drop measure in hot weather.
High durable corrugated paper, corrosion resistant, additional service life.
Additional percolating and absorbing water to ensure water drip wet up the wall.
Outer frame made from high quality stainless steel material.
Automatic float valve for matching water supply with water demand.
Wide selection of cooling pads to choose from.
High Quality Curtain Systems
---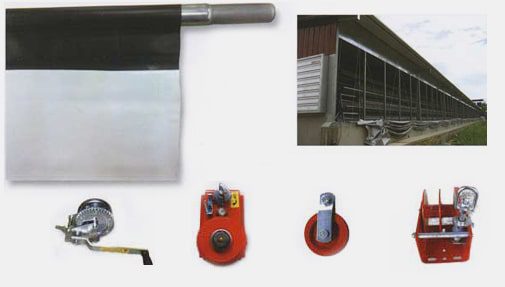 Get in Touch
---
Have questions about our top quality products or professional services? Interested in becoming our valued partner or customer? Simply drop us a line here and we will get back to you as soon as possible.
Contact Us